Finally! A real Forex system by a real Forex trader...
2 Minutes and 38 seconds is all I ask...


Give me just this tiny amount of your time and I will prove to you that what I'm about to show you really is "The World's #1 Forex System"!
​
There will be no hype, no lies and no false-promises!
​
I bet you're sick and tired of all the same over-hyped junk Forex products that land uninvited into your inbox, right?


I know the feeling... I wonder how many more times I have to click the "unsubscribe" button – just to try and...
Here's what I don't understand – it really isn't that hard to make money in Forex.
So why do these guys go to such huge effort to try and sell you their nasty "overnight riches" Forex products?
I mean – they're obviously doing it to make money... so why don't they just trade Forex rather than try and sell you what is typically a "scam" product?
Well, I know part of the answer at least – these guys can't trade Forex – so they just try and sell you something that they "invented" instead.
But that's only half the truth – what they're selling you is just some garbage they made-up – they have to really over-hype to try and convince you to buy their products!
But you've got to hand it to them – some of their "sales pitches" are really appealing (and they need to be with the junk they sell!!).
The fact is, I actually feel sorry for these guys!
They've somehow managed to completely fail at trading.
And you know...
Listen – most people think that Forex is some "mystical" market where you need the latest technology or system.
Nothing could be further from the truth.
How do I know this? Because...
Here's something else... when you see a Forex system that says it's for a specific currency pair or specific timeframe… be very cautious.
You do realise that...
A system that works on one currency pair today could quite easily stop working tomorrow!
​

Of course, a system that works on ALL currency pairs is highly unlikely to stop working ...EVER!
​

The same is true for systems that work on ALL timeframes – they are unlikely to ever stop working.
Now, listen to this very carefully: you need to know that the system you decide to trade is not suddenly going to stop working tomorrow!
So while the self-proclaimed Forex "gurus" are all climbing over each other to grab your attention and sell you're their next "killer system"...
It gets even worse... most of the systems you see are actually just "curve-fitted" to make then look profitable historically.
Yes, you heard me correctly...
Hell, I don't even need to tell you this...


If you've ever bought one of those Forex "robots" or "automated systems" – you're almost certain to have experienced poor results.


In fact – you will probably have experienced break-even on your account if you were lucky!
In most cases...
I've seen it happen – and it's not pretty!
​

Forex is not about trying to find something that you hope will work for a year – or even just a few months.
If you take your trading seriously (which I assume you do!) – then you've got to think...
Okay, now let's get down to business: I'm obviously not here just to tell you to keep away from poor Forex products – well, not without offering you an alternative at least!
Like I said - I trade a very simple system Forex system – and I've done this for quite some time.
In fact, check the system out for yourself...
I don't think there is anything particularly special about my system – other than it makes steady, consistent pips for me.
Needless to say, I see a lot of junk out there in Forex ... and I thought it was about time I gave YOU something that would finally bring you success!
I've detailed my entire trading system for you:
The World's #1 Forex System is my once-in-a-lifetime offer to you.
I'm not some random internet-market who pumps-out system after system because he can't trade.
I can't sit next to you and teach you – so the best I can do is detail my complete system in a format that you can download instantly.
Here's the deal – I'm not claiming my system will make more pips than all the other systems out there.
However, I do claim that it's...
A bold claim perhaps – but I believe this 110%!
I've seen hundreds of Forex systems in my time – and, without a doubt, this is the easiest system I've ever traded.
I'm not going to go on and on about my system - I'm going to let others do that!
​

Here are just a few of the emails that I've recently received from extremely happy traders...
" I would drop you an email to say thanks for making your system available. I've only traded 30 min and 60 min charts (thats what I'm most comfortable with)... but I'm now 3 weeks in and up over 260 pips! Awesome!!"


- Frank L."

*****
"Man, my days of indicators covering my charts are over.
My first 4 trades have now all been winners.
You've converted me. Thanks."

- Carly T.
​
*****

"You've delivered!!
Not only did you answer my emails - but the system really is as simple as you said. I'm still building my confidence in it - but I'm really pleased with the trades I've taken so far..."

- T.L. Renton

*****

I'm hitting over 70% wins on your system. I've tried some junk in my time, but I think my luck has turned. Thanks again.
I owe you some pips!"

- Keith J.- T.L. Renton

*****
Here's what you need to know – I cover absolutely everything – from exactly when to enter ...all the way to exactly when to exit.
There are clear-cut, black-and-white rules for every part of my system – so you're never left in the dark!
There are no special indicators to buy, install or waste your time with – I use only simple charts.
Okay - so you want to know how much it's going to cost you to get access to my system?
You've trusted me this far – so I'm going to trust you!
I'll just tell you straight-up how much it's going to cost you.
ONE TIME PAYMENT! $77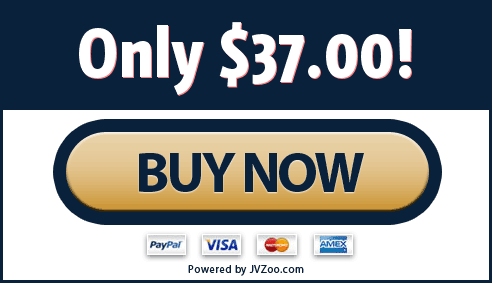 Believe it or not, I really am giving my profitable system away for the Low Ridiculous price.
Why am I doing this? – Well, for two reasons:
Firstly – I'm not out to make money like some failed trader who's out to make a "quick buck"!
Secondly – I want YOU to start making money in Forex. I don't want to exclude anyone from this unique opportunity to finally master Forex.
Simply put – if you can't afford to invest just this small amount to learn how to trade correctly and to finally start making money in Forex – then Forex is perhaps not really for you!
I know that maybe sounds harsh – but I'm really trying to help your trading here.
In fact, I'll go one better – not only will I let you have access to my system for this ridiculous low price.
But, I'll give you a BIG Bonus now.
FREE BONUS UPGRADE

We are working on a Buy/Sell MT4 Indicator based on this strategy. When it's ready, you get it FREE even at this price. We expect this Arrow Buy/Sell Indicator to be ready by 31st March 2020.
When we have this Buy/Sell Arrow Indicator ready, the price will go back up to $77.
So you might want to take advantage of this low price now.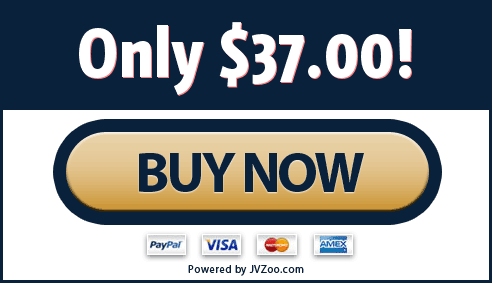 Time is an irreplaceable Commodity...
Every month, money replenishes.
You wait for the month and you will get your salary at the end of the month.
While money will always replenish,
TIME will NOT and DOES NOT replenish.
Time disappears.
Once used, time is gone forever.
And you can never get the time back.
You could go out and figure out how to trade and how to become profitable and that might take months or even years to master this professional skill... know this... you will never get back the time.
With 1Forex System, you are leveraging on the time that I have spent figuring out how to make trading profitable. I have already spent the time.
I could save you plenty of the time and the effort (and probably a lot of heartache too) in figuring out how to trade profitably.
Sure... this system will cost you money. But the money will come back and replenish every month.
Whereas the time to trial and error will eat away time from your family and perhaps after
spending all the time you might not even find success.
​

Even worse, many traders have quite this wonderful journey because they could not figure out the game.
​

Please don't let this happen to you.
So you decide if you want to continue wasting time to figure out how to trade profitable
and consistently or just leverage on what's already working well?
Sure... if you want to spend more time running around in circles, I respect your choice.
And if you want to go ahead and give us a try,
I believe this will be the best decision you will make in your trading journey.
Make your decision... go ahead and get the 1Forex System below...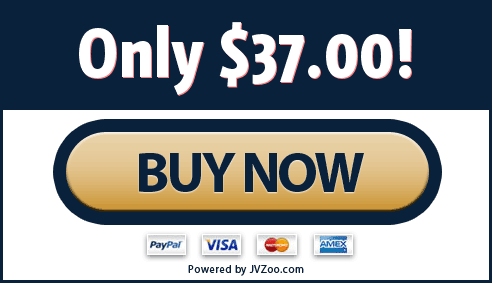 Copyright @ ForexStrategiesWork.com | Disclaimer | Privacy | Terms | Contact Us
U.S. Government Required Disclaimer - Commodity Futures Trading Commission Futures and Options trading has large potential rewards, but also large potential risks. You must be aware of the risks and be willing to accept them in order to invest in the futures and options markets. Don't trade with money you can't afford to lose. This is neither a solicitation nor an offer to Buy/Sell futures or options. No representation is being made that any account will or is likely to achieve profits or losses similar to those discussed on this web site. The past performance of any trading system or methodology is not necessarily indicative of future results.
​
CFTC RULE 4.41 - HYPOTHETICAL OR SIMULATED PERFORMANCE RESULTS HAVE CERTAIN LIMITATIONS. UNLIKE AN ACTUAL PERFORMANCE RECORD, SIMULATED RESULTS DO NOT REPRESENT ACTUAL TRADING. ALSO, SINCE THE TRADES HAVE NOT BEEN EXECUTED, THE RESULTS MAY HAVE UNDER-OR-OVER COMPENSATED FOR THE IMPACT, IF ANY, OF CERTAIN MARKET FACTORS, SUCH AS LACK OF LIQUIDITY. SIMULATED TRADING PROGRAMS IN GENERAL ARE ALSO SUBJECT TO THE FACT THAT THEY ARE DESIGNED WITH THE BENEFIT OF HINDSIGHT. NO REPRESENTATION IS BEING MADE THAT ANY ACCOUNT WILL OR IS LIKELY TO ACHIEVE PROFIT OR LOSSES SIMILAR TO THOSE SHOWN.
​
No representation is being made that any account will or is likely to achieve profits or losses similar to those shown. In fact, there are frequently sharp differences between hypothetical performance results and the actual results subsequently achieved by any particular trading program. Hypothetical trading does not involve financial risk, and no hypothetical trading record can completely account for the impact of financial risk in actual trading. All information on this website or any e-book purchased from this website is for educational purposes only and is not intended to provide financial advice. Any statements about profits or income, expressed or implied, does not represent a guarantee. Your actual trading may result in losses as no trading system is guaranteed. You accept full responsibilities for your actions, trades, profit or loss, and agree to hold 1ForexSystem.com and any authorized distributors of this information harmless in any and all ways. The use of this system constitutes acceptance of our user agreement.
​

This site and the products and services offered on this site are not associated, affiliated, endorsed, or sponsored by Google, Paypal, eBay, Amazon, Yahoo or Bing nor have they been reviewed tested or certified by Google, Paypal, Yahoo, eBay, Amazon, or Bing. The typical purchaser does not make any money using this system. 1ForexSystem.com does not guarantee income or success, and examples shown in this presentation do not represent an indication of future success or earnings. The company declares the information shared is true and accurate.
​